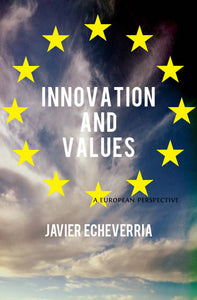 Innovation and Values: A European Perspective
In Innovation and Values, Javier Echeverría seeks both to understand why innovation policies in the European Union (EU) have not been wholly successful in the aim of transforming the EU into a global innovation leader and to offer a new way of critically thinking about innovation based on his own scholarly background in philosophy. In order to do so, he examines the broader history of innovation as well as focusing more particularly on innovation studies and policies in a variety of countries, including Australia, Canada, the United States, Japan, New Zealand, Sweden, and the United Kingdom. In general terms, he calls into question the linear model, according to which companies undertake innovation as a result of their own R&D knowledge and that transferred to them by universities and research centers. 
 
Specifically, Echeverria first discusses the origins and development of innovation studies, which emerged at the same time as technoscience during the final decades of the twentieth century. He then goes on to argue that the dominant paradigm in innovation studies, the OECD's Oslo Manual (1992, 1997, and 2005), has also entered into a period of crisis. That crisis is demonstrated through multiple anomalies in the paradigm and above all by the emergence of an alternative paradigm, that of social innovation. He completes his survey by examining the so-called European Paradox, namely, why the quality of scientific research in the European Union has not been translated successfully when it comes to innovation. Echeverria concludes the work by offering a new template for innovation studies: a philosophy of innovation. 
 
The general aim of the work, as well as contributing data and references about the development of innovation policies and studies in Europe, is to point toward a new line of historical and philosophical research that takes into account the history and philosophy of science and technology, but which underscores the profound specificities of the concept of innovation.
ISBN 978-1-935709-55-0