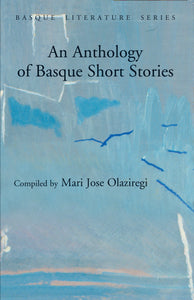 An Anthology of Basque Short Stories (Hardcover)
compiled by Mari Jose Olaziregi.
This compilation of short stories from fourteen contemporary Basque writers provides an excellent introduction to modern Basque literature. The works were translated directly from Basque into English. Includes stories by Bernardo Atxaga, Lourdes Oñederra, Iban Zaldua, among others.
222 pages. Hardcover (ISBN 1-877802-41-7), $24.95.